Birthday Parties, Anniversaries & Special Occasions
A perfect secluded private location for a memorable party.
With every element carefully considered, with our experience bringing a discerning eye and intuitive sense of fun combined with beauty, we shape, style and steer each one-off event.
The result is something beyond any expectations a fabulous moment in time no one will ever forget.
For birthdays, special occasions, anniversaries, festive parties or black tie events 'The Pavilion' is available on a totally exclusive basis. The setting is ideal for any occasion where quality is of the highest importance.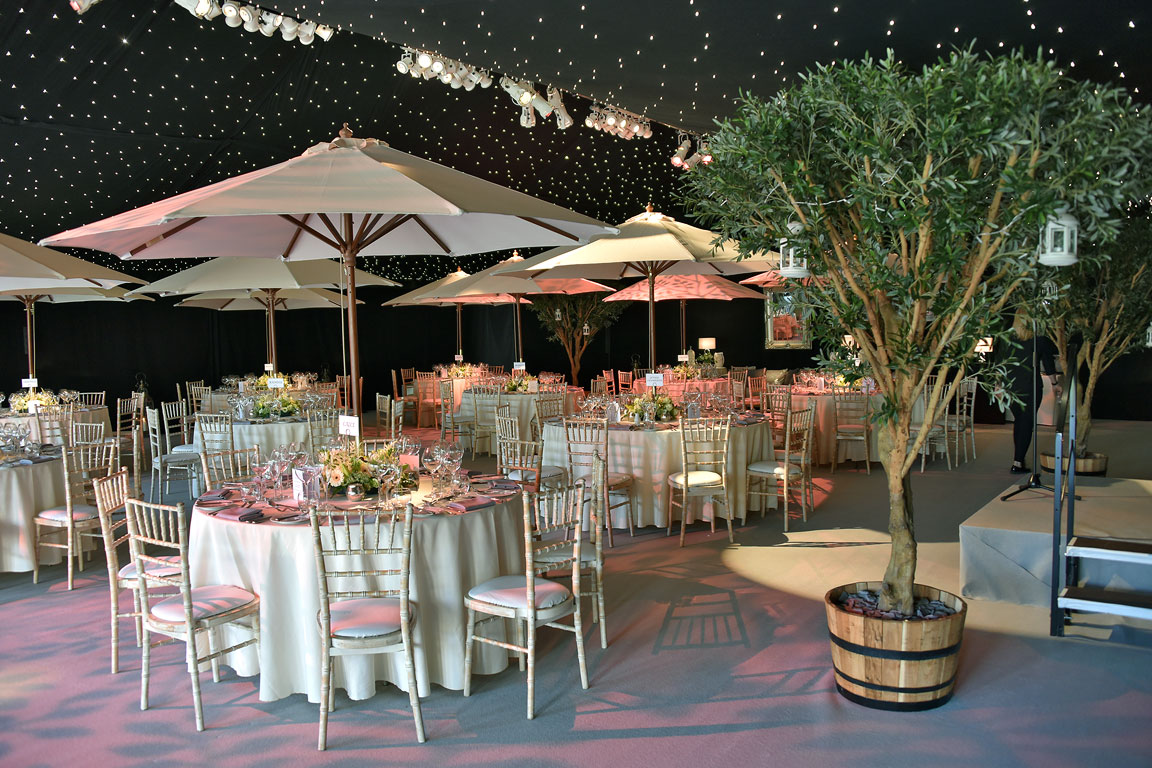 For more information or to arrange a visit please call Jacquie Andrassy on 07778587334, email jacquie@andrassy-marquees.co.uk or Michael Sharratt on 07860515575, email michael@lsjoutside.co.uk.
The Pavilion, Brookfield Manor is an exclusive, private location; viewings are strictly by appointment only.